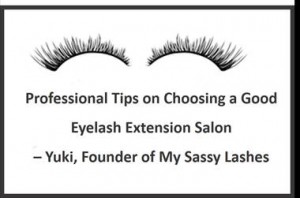 Part 1 "Professionals should never stop learning"
Ms Yuki, Founder, Trainer and Top Stylist of My Sassy Lashes, is a professionally trained and JANEA Certified Eyelash Specialist from Tokyo, Japan. With 7 years of experience in this industry, Yuki's newly renovated salon only hires professional trained and certified eyelash specialists. My Sassy Lashes is one of the pioneer JANEA Certified Eyelash Extension Salon in Singapore and strictly uses safe and high quality lashes and lash glue imported from Japan.
"What are some advice you have for consumers looking for a good eyelash extension salon? "
Yuki: " Everyone's opinions varies. What suit you might not suit others. Choosing the right salon can be a very personal kind of preference. You will have to visit the salon personally to try and know if it suits you. Here's some tips I can share to help you find a suitable lash salon for you:
1. Research – " Get to know the background of the salon. Are they certified lash specialists? What kind of products are they using? Are the products safe to be use on my eyes? "
2. Credibility – " Based on the most honest reviews of the salons, determined the credibility of the salon. This could be tricky as reviews sometimes might be sponsored and have very biased opinions."
3. Hygiene – " Hygiene is important. However, you will only know when you visit the salon personally."
4. Ambience – " A relaxed ambience allows you to fully relax and wake up with beautiful lashes."
5. Service – " Customer service of the lash specialist should be to your satisfaction."
6. Quality of the products used – "Products used on you should be safe and high quality to avoid allergies."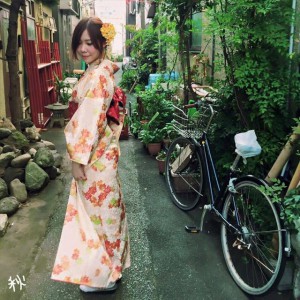 "Can you share with us some tips for healthy lash and natural lash care?"
Yuki: " If your lashes are weak or thin, it is best to apply lash essence daily to make your natural lashes grow thicker and healthily."
Thank you for sharing so much valuable information with us, Ms Yuki!
My Sassy Lashes
JANEA Certified Salon
Dhoby Ghaut, 190 Clemenceau Ave #02-25
​Singapore Shopping Centre S(239924)